Planner Studio Pro is multi-platform calendar-management app which allows you to manage multiple calendars at once by dividing them per user, keeping everything under control. You can connect more Planner Studio workstations on the same database so you can share calendars with other users of other workstations.
Planner Studio is really very flexible and can be applied to an infinite number of types of work, adaptable to every need.
Features
Multi calendar
User management (personal data, passwords, type, colors and images)
Entering appointments (time, duration, color, recurrence)
Share calendars with other computers
Customer management (master data and images)
Supplier management (master data and images)
Ability to connect customers or suppliers to appointments
Location database management, backup, and restore
Clean user appointments
Cleaning database appointments
Print calendar appointments
Print customer list
Print providers list
Manage users activity
Send email to customers or suppliers to remind the event
Send email to users to remind the event
What's New
Version 1.4.1:
Auto login fixed.
View images fixed.
Some bugs fixed.
Compatibility
OS X 10.7.5 or later, 64-bit processor
Screenshots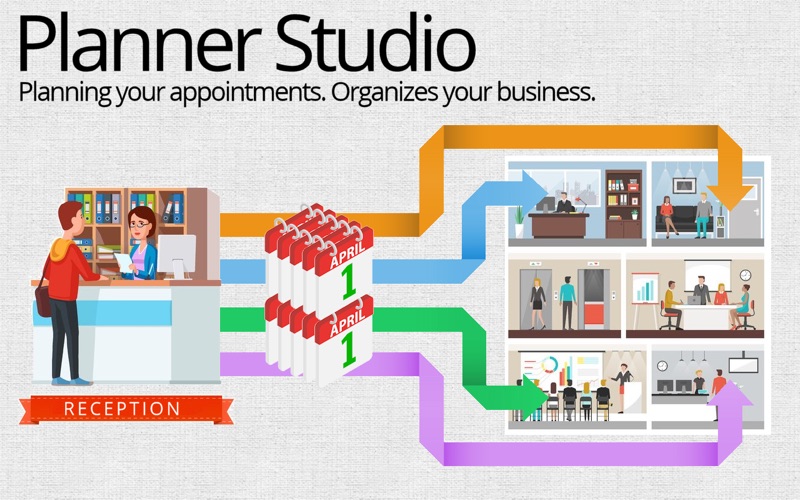 Download Now